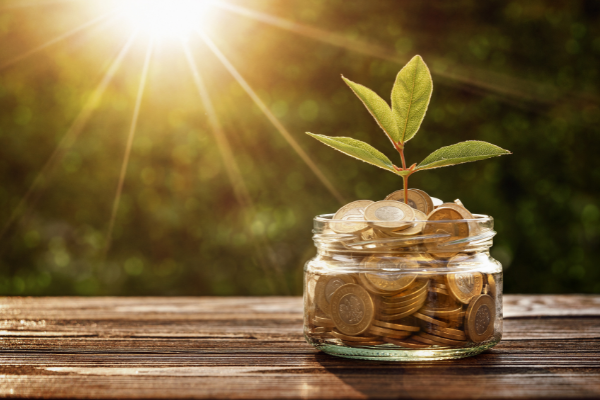 As an investor, you are an owner or creditor in the companies you invest in, and you have certain rights and responsibilities. More and more, your investments are viewed as a witness to your values. Do you support how and what these companies do? Do your investments reflect your values?
Now is the time to evaluate whether values-based investing, also called socially responsible investing, is a good fit for you.
Recent demographic changes, such as an influx of millennial investors, renewed focus on social and health inequities due to COVID-19, and strong recent financial performance have all contributed to a surge in assets to these types of investing strategies.
In addition, the murders of George Floyd, Ahmaud Arbery and other racially motivated crimes have highlighted and exacerbated systemic issues and deep inequities in the United States and around the world. For investors, this has resulted in the passing of a historic level of shareholder resolutions to address some of these issues, and demonstrates how socially responsible investing can make a difference.
Interest in values-based strategies has steadily grown since 2013, when less than $5 billion went to sustainable investment funds. Last year was a record year, with more than $50 billion going toward these types of investments.
New Covenant Trust Company and the Presbyterian Church have been pioneers in the development of values-based and impact investing strategies for nearly 50 years. Unlike other firms, our team has the skills and expertise to customize a portfolio that aligns with the values that are most important to you.
How It Works
Values-based investing, sometimes referred to as Environmental, Social and Governance investing or socially responsible investing, essentially means that investors are including some degree of non-monetary metrics into their investment decisions. This doesn't mean sacrificing financial returns, but simply that the evaluation of a company includes more factors than can be measured in dollars.
When building a values-based investing portfolio, it's important to look at factors such as negative screening, positive integration and impact investing. NCTC has experience in these areas and can help build and execute these strategies based on your specific values. There are also factors to consider once you own the investments and are a shareholder, such as corporate engagement and proxy voting.
Negative Screening/ Divestment
A negative screening strategy involves divesting from industries or companies incompatible with an investor's values. Divestment is often viewed as a last resort for the most egregious offenders because it ends the investor's relationship with the company, and thus their ability to make an impact on the company's policies or business decisions.
One negative screening strategy we offer at NCTC is our fossil fuel free strategy, which allows investors broad exposure to large cap U.S. stocks, without any exposure to the fossil fuel industry.
Positive Screening
Positive screening, or integration, involves measuring companies on an array of metrics and highlighting companies that are best-in-class performers within their industry.
For example, you may be invested in banks like in a traditional strategy, but you're invested in the banks that pay their workers a living wage and have diverse leadership. Or, you may be invested in airlines like a traditional strategy, but you're invested in airlines that are doing the most to offset and address climate change.
As more and more investors integrate these factors into their investment decisions, companies will continue to feel the pressure to maintain best practices an to keep up with their peers. Research is also continuing to suggest that companies with higher ESG ratings are better financial performers on average.
One positive screening strategy that we offer at NCTC is our diversity, equity, and inclusion strategy. It measures a company's workforce, supply chain, community involvement and climate commitments, highlighting companies with a history of strong equal opportunity, non-discrimination and diversity initiatives.
Impact Investing
Impact, or thematic, investing involves investments that are made with the intention of generating positive, measurable, social or environmental impact alongside a financial return.
These may include bonds or loans, funding developments such as renewable energy projects or affordable housing apartments. One of our partners in this space is Praxis Funds, associated with the Mennonite Church. Praxis has a long history and was an early adopter in finding and investing in impact bonds.
We've also partnered with Community Capital Management in Florida. Since the 1990s, this group has been finding and investing in securities qualified under the Community Reinvestment Act. Each of their bonds must support at least one of these 18 impact themes, and they provide a high level of reporting on the impact of each of their investments.
Meaningful Investments, Ongoing Impact
While these are just a few examples of how investors can make an impact in how they invest in securities, some of the most important work occurs once an investor owns shares in a company.
NCTC works closely with the Church's Mission Responsibility Through Investment committee (MRTI) on corporate engagement impact issues, proxy voting and shareholder resolutions related to issues such as:
Board and management diversity
Pay equity
Sustainability
Governance policies and practices
Social issues
NCTC has invested meaningfully in a unique set of skills and resources in order to help you incorporate your values into your investments. Not only can you invest according to your values, our research has shown that, over long periods of time you won't see much, if any difference in expected investment performance. We do this because it is our call as a church agency. We're motivated and honored to be able to offer these resources to you, and there is no additional cost for these services. They are included in our investment fee.
Please don't hesitate to reach out with questions or for more information by calling 800-858-6127, ext. 6.