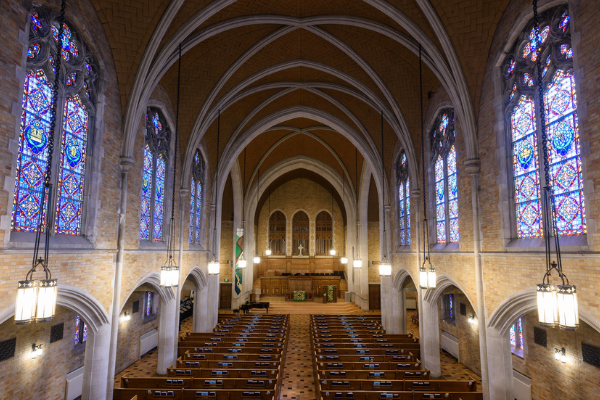 During the 225th General Assembly (GA) of the Presbyterian Church (U.S.A.), there was significant debate on climate change. While we all agree that the environment is a serious issue that requires meaningful action, the debate specifically centered on what actions the church should take regarding fossil fuel divestment.
One of the proposed responses was to divest church investments fully and categorically from the fossil fuel industry. Ultimately, the GA voted to place five companies on its divestment/proscription list, as recommended by the Committee on Mission Responsibility Through Investment. The full details of this action can be found here.
While not all voting members were in agreement, one thing was abundantly clear: there is a robust and passionate movement within the church to address climate change, boldly and urgently.
As the debate continues, some individuals, churches and mid-councils are ready to act now as a witness to their values and concern for the planet, go beyond the guidance of this year's GA, and fully divest from the fossil fuel sector.
If you are considering fossil fuel divestment or other socially responsible investment solutions, we can help. New Covenant Trust Company (NCTC) has more than 20 years of experience in values-based investing.
NCTC's History of Fossil Fuel Free Investing
In 2014, a forward-looking Presbyterian congregation in Florida engaged with NCTC to develop an investment solution that was both faithful to the proscription list of the General Assembly, and categorically divested from fossil fuels. While it was possible at the time to find commercially available strategies that had divestment lists consistent with Presbyterian Social Witness Policy or funds that were fossil fuel free, the combination of these two elements made the solution unique.
Today, NCTC has several great solutions available for socially conscious investors who want to fully divest from the fossil fuel industry.
Impact Opportunities Beyond Divestment
While divestment is one of the critically important tools available for values-based investors, we often encourage a comprehensive approach to driving change through investment. This could include impact bond investing, which involves an investment, often a bond, that pays a market rate of interest but finances some measurable environmental or social impact project.
NCTC investors can easily invest in impact bond projects through one of our many partners.
How We Can Help
At NCTC, we believe that investors can incorporate their deeply held values into investment decisions without meaningfully affecting long-term expected returns.
In light of the General Assembly's recent decision, your church's ministry or members might be considering what action to take to care for creation. Whether you decide to follow the GA's guidance, fully divest from fossil fuel or select a strategy somewhere in between, NCTC is here to help you and your committees evaluate all your options and determine a path forward.
NCTC is proud to have helped many congregations, institutions and individuals align their investments with their values over the past 20 years, and we would be happy to provide you with additional guidance in this area. Don't hesitate to reach out to us at 800-858-6127, Ext. 6.
*Investment products such as stocks, bonds and mutual funds are: NOT FDIC INSURED | NOT BANK GUARANTEED|MAY LOSE VALUE | NOT A DEPOSIT | NOT INSURED BY ANY FEDERAL AGENCY | NOT GUARANTEED BY NEW COVENANT TRUST COMPANY (NCTC).